Slack is a top-rated app for productivity and team collaboration. One reason why it's so popular is its user-friendly interface and straightforward features. Whether you want to create a new Slack channel or remove an existing one, the process is quick and simple.
Why Delete a Slack Channel?
You might want to delete a Slack channel for different reasons, such as not using it anymore or merging several channels into one. Deleting a Slack channel is an easy and fast process.
Who Can Delete a Slack Channel?
Although all members (except guests) can archive a channel, only workspace owners and admins can delete it. If you want to delete a Slack channel, you'll have to contact your workspace owner.
Step-by-Step Guide on How to delete a Slack channel
To delete a Slack channel, follow these straightforward steps on your desktop:
1. Open Slack and access the channel you want to delete.
2. Click on the channel name in the Conversation Header.
3. In the drop-down menu, select Settings.
4. From the Settings section, select Delete Channel.
5. Check the "Yes, permanently delete this channel" box, and then click on Delete Channel"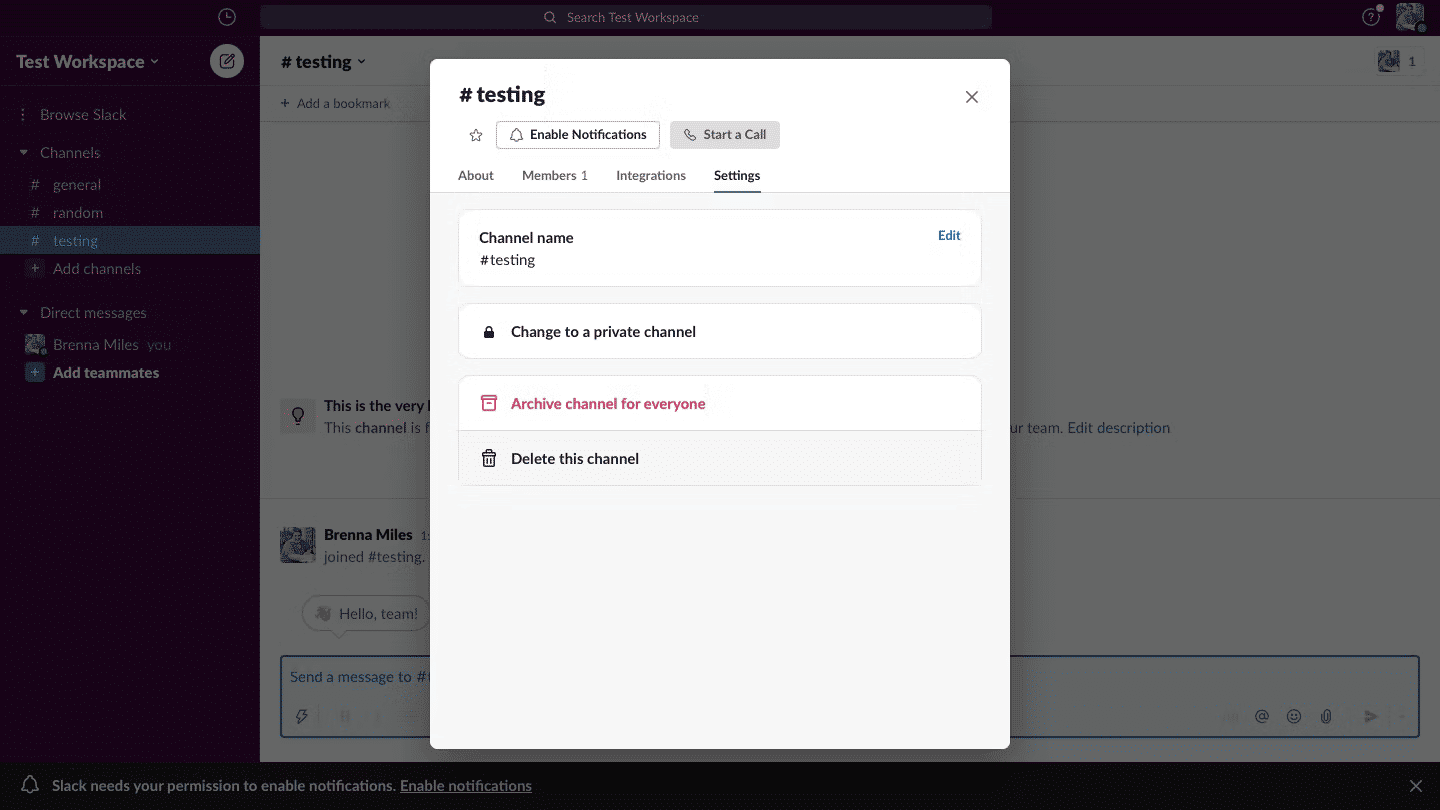 Image Source: Make Use of
Also Read: Learn how to leave a Slack Workspace